Swimming pool Complex – SpadiumParc : Come and enjoy water at 30° in summer as in winter – the pool complex SpadiumParc of Brest has 4 pools with water at 30° – 32°C all year. Spadiumpark  also offers a number of educational and recreational activities and wellness facilities.
For relaxation, discover our area for well-being with a hammam, traditional sauna, an infrared booth, scandanavian shower and solarium. A recreational pool and hydro-massage pools are also available.
For leisure, take advantage of the games area and paddling pool  and of course the inside flumes which are popular with all the family !!!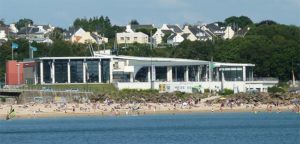 Le Spa : In the centre of Brest with a welcoming, cosy atmosphere and elegant decoration, Le Spa offers a wide range of beauty treatments to relax and revitalise you.  On your own or with a friend,  you will make a voyage of discovery.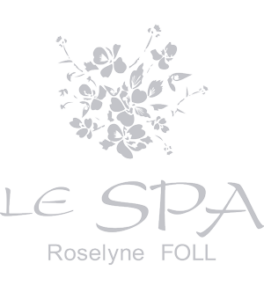 Abbaye de Daoulas : A 12th century monastery erected by the canons regular of the order of Saint Augustin, the Abbey of Daoulas still conserves many vestiges of its initial splendour: a 12th century abbey church (today a parish church), a romanesque cloister and its remarkable basin, a fountain and an oratory dating from the 16th century.  The visit is not complete without the exceptional gardens, including medicinal herb gardens which bring together species of traditional pharmacopoeia from the five continents.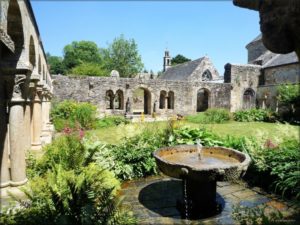 Le Château de Kerjean : One of the emblems of the Breton Renaissance. The castle rises from the midst of a vast park with free access.  Within the ramparts,  25 rooms of this splendid residence are open to the public.
The Hélène et Edouard Leclerc Foundation; Les Capucins in Landerneau : Created in 2011 at the Capucins, the Hélène & Édouard Leclerc Foundation for Culture offers the inhabitants of Brittany and visitors from all over the world, world class exhibitions and cultural events. The programme takes a look at art in all its forms, from the second half of the 20th century to the present.
For more sensations:
Récré des trois curés : The amusement park, the récré des trois curés offers all sorts of attractions for young and old. Calm rides, thrilling rides or aquatic rides, you will always find an attraction to please you! Refreshments and meals available on-site.
Laser Game : An activity for everybody! The concept of Laser Game is simple, you have to eliminate a maximum number of opponents. You win 100 points each time you touch an opponent and lose 50 when you are hit. You can play alone or in a team. It's up to you to find the right strategy. But, BEWARE, there are traps which can surprise you!

PaintBall : Discover extreme thrills with Fun Gun, situated in Brest and one of the largest paintball facilities in France. The playing conditions are exceptional with music, smoke screen and obscurity  in a modular game zone inside, and obstacles such as castles, bunkers and watch towers on the game zone outside.